After a 14 week blast, I wanted to post the results and show some progress pictures. My personal goal in working with Scott is to add as much size as possible while keeping my bodyfat within 4-5% points from where we started. At the onset of our program I told him I wanted to add 12 pounds of muscle...well we already surpassed that.
Some history about me:
Basics:
-10 years of training
-Utilized numerous training routines and methodologies (e.g. German Volume, High Frequency Training, Big Beyond Belief Program, Body part splits, Optimized Volume Training, Daily periodized routines, 5x5....and the list goes on)
-Age: 24
-Height: 5'3"
-Weight:
*Starting 128 pounds, yes I was THAT light!
*After the 14 week blast: 148.5 pounds!
-Nutrition: Very clean eating, prior to starting with Scott I was seriously restricting my calories to an unhealthy level.
-Lifestyle: I am employed the Dept. of Defense and I am also completing my Masters of Business Administration with a specialization in Information Systems. I am very busy with little free time and maintain an active social life (as much as school permits). I'm single and live on my own, so no family to worry about.
-Training Issues/Injuries: Previously broken left shoulder, chipped elbow so I can't extend my left arm, broken tibia and fibula, broken fingers, and a dislocated shoulder with torn labrum. The only injury affecting me at the time I started with Scott was recovering from my dislocated shoulder.
My Story:
I began training when I was about 14 years old for sports and was always very dedicated and after suffering too many concussions in football and falling in love with the training for wrestling more so than the sport, which made me incredibly unhealthy due to extreme weight loss, and meeting Jay Cutler I decided to take up bodybuilding. I competed in three bodybuilding competitions from my senior year in high school to my sophomore year in college, winning my class in two and third in the other. Although I maintained a decent physique, while I finished my bachelors I decided to put competing on the back burner. However, just after graduating I suffered a bad dislocated shoulder and I lost a lot of size and strength. After recovering I tried several different training programs and eventually became obsessed with "getting ripped" and basically went on a long term competition diet and then continued to reduce calories and carbs until I finally came to realize the harm I was doing to my health.
At this time my metabolism was basically shot. I was living off a severely calorie restricted diet for several months and still training every day. I started suffering mentally, became very lethargic and lost overall motivation. I knew I couldn't live as I was forever and wanted to get my physique, health, and life back on track. I tried to do this on my own but was spinning my wheels and I contacted several "trainers" but non of them took any time to understand my background and underlying issues. Then I was put in touch with Scott Stevenson through Dante. Scott didn't just look at my physique, he analyzed with great detail my history and medical issues and addressed my way of thinking to ensure I understood the changes that would have to be made to correct my metabolism and begin full on muscle building program. This truly altered my way of thinking so that I would be healthier and in the right mindset to achieve the results I wanted in my training.
Once Scott got me in the right frame of mind we began the true DC Blast. He designed the program with my shoulder issues in mind and did not just give me a diet and program, he made sure I understood the what, how and why for the strategy. As I progressed through the blast, not only did I feel healthier, my shoulder stopped hurting and was finally making my way towards the goal I want to achieve.
Here are the stats from the blast:
Starting weight: 128 lbs
Weight after 14 weeks: 148.5
Bodyfat change: No Increase (using bio-electrical impedance)
Measurements:
Before
Chest: 39 1/2 in.
Waist: 30 in.
Arms: 14.2 in.
Thighs: 21 5/8 in.
Skinfold Measurements (Millimeters)
Chest: 6-7 mm
Thigh: 6-7 mm
Abs: 9-10 mm
AFTER
Chest: 40 1/2 in.
Waist: 30.1 in.
Arms: 15.1 in.
Thighs: 23+ in.
Skinfold Measurements (Millimeters)
Chest: 6 mm
Thigh: 5.8 mm
Abs: 9 mm
Suprailliac: 6.5 mm (we added this mid-way through)
Here are some before pictures: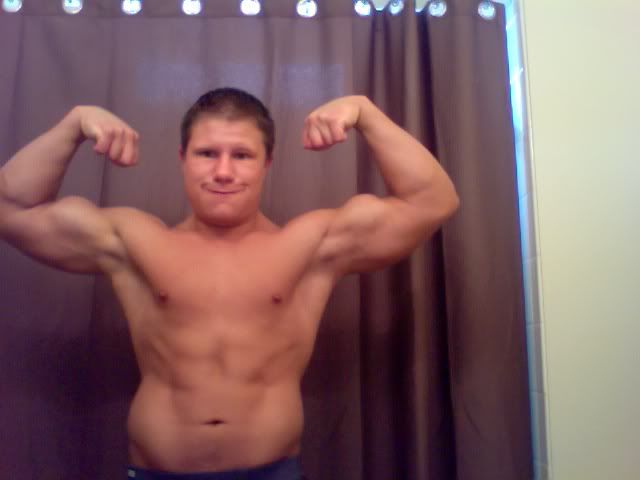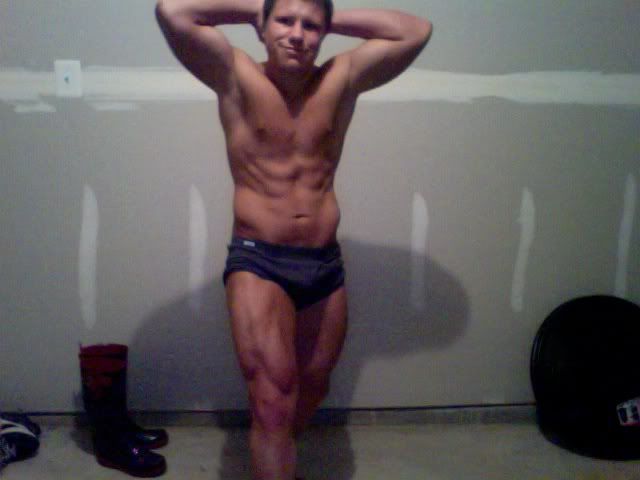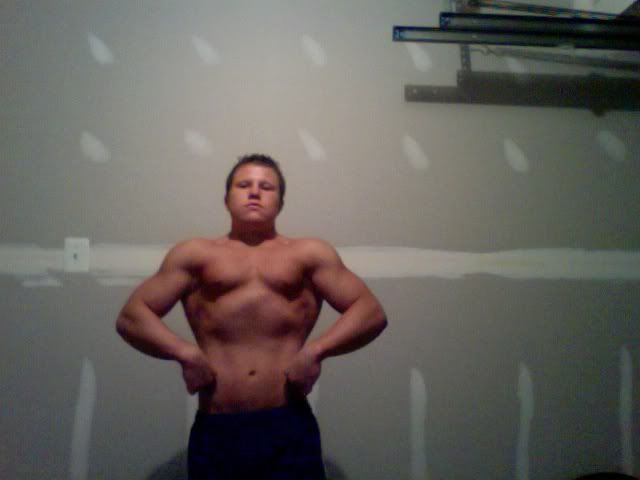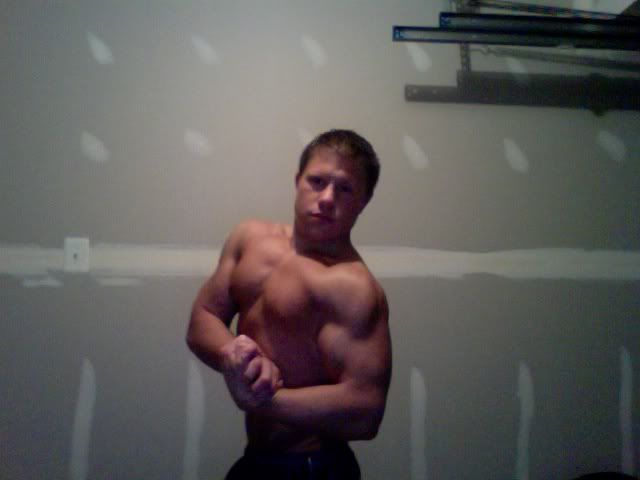 And the link to the album:
http://s1194.photobucket.com/albums/...0April%202011/
Now, for the AFTER Pics: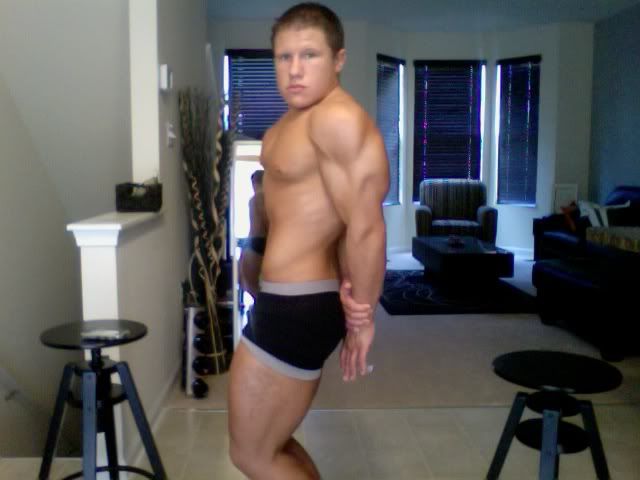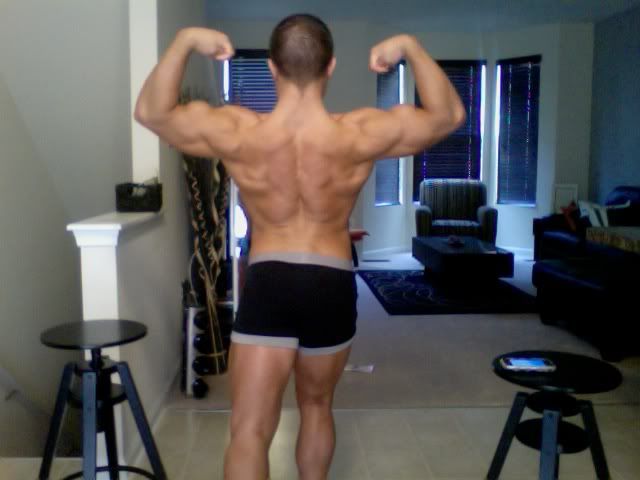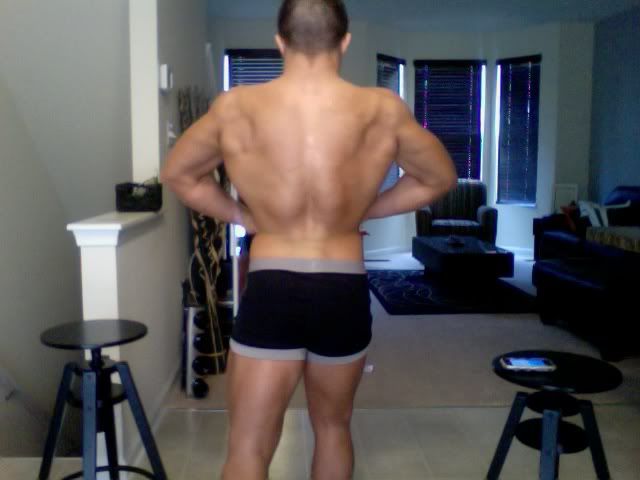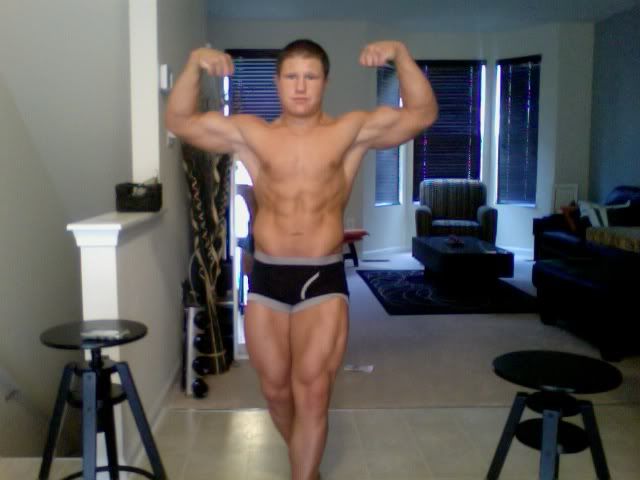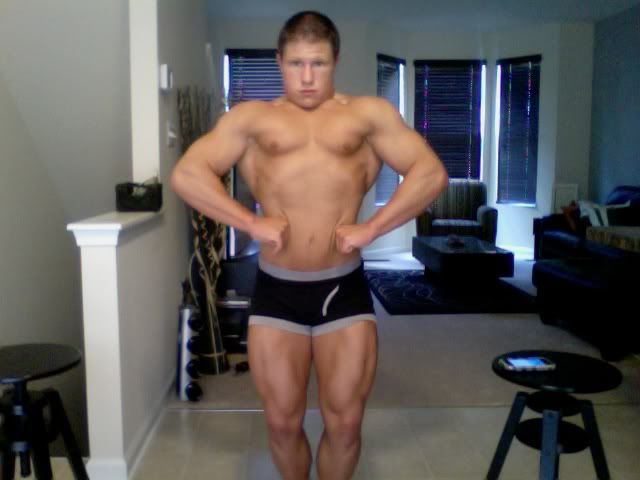 And here is the link to the album:
http://s1194.photobucket.com/albums/...ogress%20Pics/
Right now I am on my cruise and will be starting on Blast two within the next week or two (depending on when I am ready). I plan on maintaining my bodyfat level during the rest of the warmer months and then try to pack on as much muscle as I can when it gets colder.
Please feel free to critique and comment. I'm very open to any feedback.
I just have to end this post with a BIG "Thank You" to Scott because if he didn't take the time to understand me on a personal level I would still be going in circles and hurting my body more than helping it. I'm really looking forward to what will come next as I hope to compete again next year with much more muscle and more matured physique.